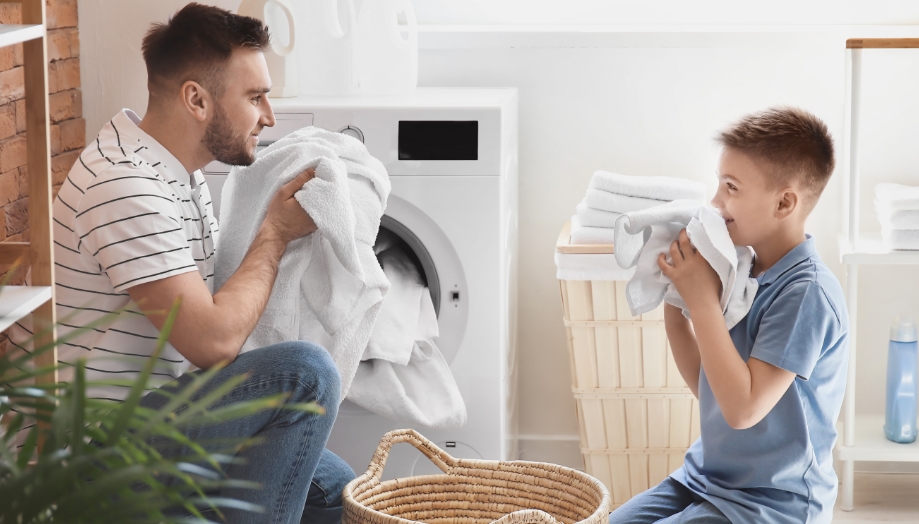 Natural scent of cleanliness
Our gently scented cleaning products for the whole household: natural, economical and sustainable.
Fragrance free for skin sensitive people
Smells naturally clean, without fragrance
What makes our products so special
What makes AlmaWin so special for you? Is it the natural ingredients, our climate-neutral production, the eco-certifications, or the certainty that all products have been successfully dermatologically tested?