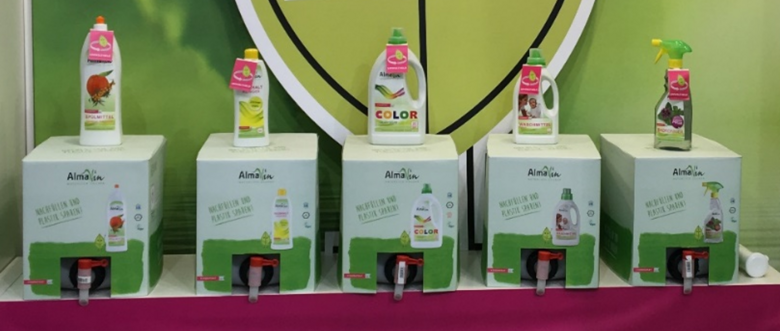 Zero Waste - Refill and save plastics!
Consume in an environmentally conscious and sustainable way. Saving and reusing packaging. The zero waste concept has potential and has also excited us.
Empty bottles can be refilled and do not have to be disposed of. Of course, this also works with AlmaWin and Klar. Our liquid detergents, cleaning agents and dishwashing liquids in particular are available for filling in many zero waste shops. This saves packaging material, plastic and ultimately CO2 emissions. A real contribution to more climate protection.
Are you looking for a zero waste shop near you? Check out unverpackt-verband.de (only Germany)
Your are a zero waste shop or want starting one:
If you are interested in offering AlmaWin and Klar for filling in your zero waste shop, please send us an email:
info@almawin.de - subject: Zero waste
We will send you our information immediately and support you in your project.