Grown through the idea of sustainability, managed as a family
When Rudolf Bund first produced sustainable laundry detergents and cleaning products in the early 1990s, some people shook their heads. The idea of using natural raw materials to manufacture skin-friendly products was ahead of the times. Environmentally harmful and questionable ingredients were then, and unfortunately still are, often commonly used. That Rudolf Bund was right with his philosophy became apparent years later, when his sustainable and ecological action inspired many others.
To this day, our founder's demands on the products are to combine optimal cleaning performance, very good skin compatibility and the best ecological quality.
But one after the other...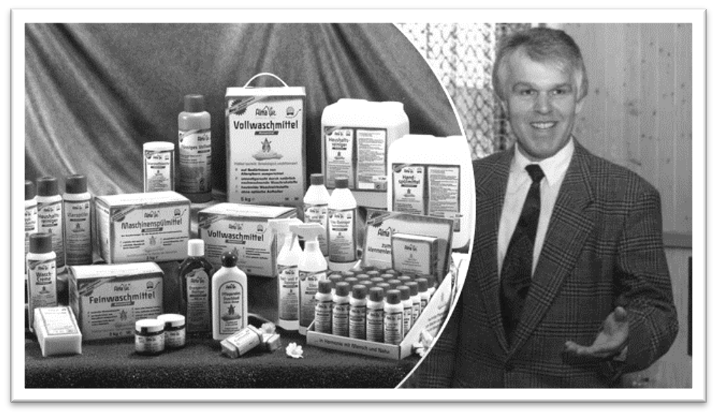 In 1993, Rudolf Bund founded AlmaWin in the Swabian town of Winterbach (near Stuttgart). He set himself the goal of producing 'environmental heroes': biodegradable detergents made from plant- and mineral-based ingredients, without synthetic fragrances and preservatives.
The beginnings were adventurous: he had to tinker with a product line and at the same time inspire new customers for this idea. Soon Rudolf Bund decided to have the entire range dermatologically tested - with success!
"In the first few years, we went through quite a dry spell," the founder recalls. "A change in awareness towards sustainable and ecologically certified detergents and cleaning products only came later."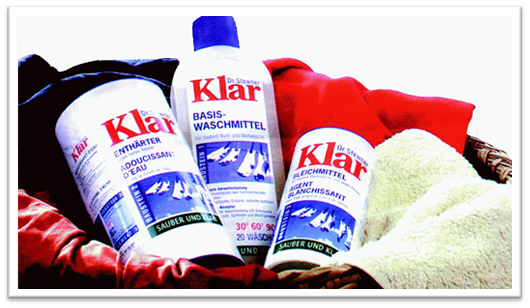 Innovations and smart ideas were in demand from the very beginning, especially when it came to optimising the high-quality ecological and skin-mild products. It quickly became clear that the portfolio for particularly skin-sensitive people and allergy sufferers had to be expanded. Thus, in 2002, we expanded by adding the fragrance-free brand KLAR.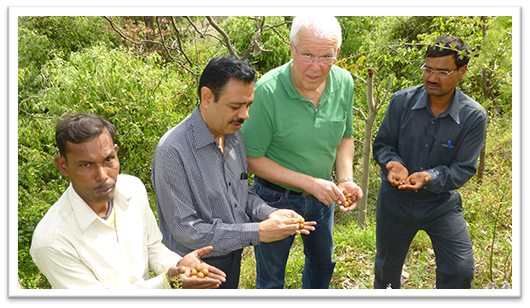 Always on the lookout for better solutions, AlmaWin recognized the enormous potential of soap nuts. The soap nut is a small miracle of nature that adds a completely new dimension to ecological washing, because its natural saponin provides a way of washing and cleaning just with the power of nature. As soap nut is not only ecological, but also has great skin compatibility and outstanding biodegradability, it is the perfect choice for our products!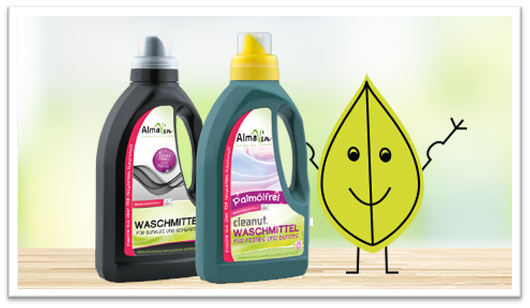 Another pioneering achievement was the introduction of two PE plastic bottles that consisted of more than 95% recycled plastic. A novelty then is standard at AlmaWin by now: today, almost all PE and PET bottles are made from 100% recycled plastic. This has brought us a big step closer to our vision of producing sustainable products in all steps, from raw materials to packaging.
In May 2020, our company got a fresh face with our new building containing office, storage and production space. Right next to it, we have our AlmaWin insect pasture – our effort to preserve biodiversity.
Our family-run company is now in its second generation. More than ever, we follow our principle "In harmony with Nature" – our motto since 1993.